Minor League Manager Loses It, Leaves Shoes and Jersey At Home Plate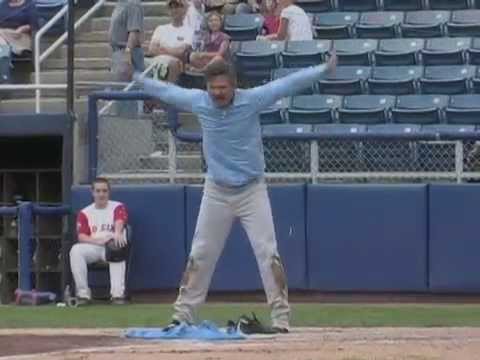 Joe Mikulik is pretty famous in the minor leagues for losing his cool. His most epic meltdown came this past Sunday night. As the manage of the single-A Myrtle Beach Pelicans, Mikulik was apparently not happy with a call at the plate and he let umpire Adam Beck know about it. His tirade ended with Mikulik taking off his shoes and jersey and leaving them at the plate.
You may remember Mikulik's last great meltdown while he was managing the Asheville Tourists. In an argument over a stolen base call, he stole the base itself.