Is Beyonce's #BanBossy Campaign Hypocritical?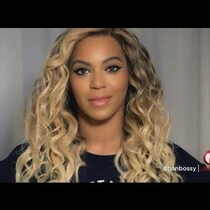 Posted March 11th, 2014 @ 1:22pm
Beyonce has signed on with the Girl Scouts and Lean In to increase self-confidence and leadership in young women by trying to ban the word "bossy" from our vocabulary. #BanBossy at http://www.banbossy.com
However, in the music video for her new hit song "Partition," you'll hear racy lyrics and very sexy images, including a reference to Monica Lewinsky. Is she being hypocritical in her concern for how young women are stereotyped or demeaned once she puts out a video like this one? Is she undermining the role model image she hopes to portray in the #BanBossy public service campaign?
Bill O'Reilly was fired up about this Monday night, confronting hip hop mogul Russell Simmons over what kind of message that sends to young black girls when such behavior is glorified by one of their idols.
O'Reilly insisted that Beyoncé has "an obligation to protect children" and not to put out "exploitive garbage." He called the video "inexplicable" and was utterly bemused when Simmons said that the music video is, in fact, a work of art.
Watch the video below, via Fox News:
And if you're curious, you can watch the "Partition" music video below:
[photo via screengrab]
You can't ban words or thoughts.
If we could, let's do it now. What other words do you wish were just completely banned, never to be used again? (please no foul language or racial slurs on this forum).