NEW Three Days Grace "Painkiller"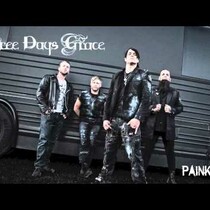 Posted April 1st, 2014 @ 1:12pm
Matt Walst formerly of My Darkest Days has stepped in on vocals for his big brother's band Three Days Grace. They've been busy at work on a new album for quite some time. Their new single "Painkiller" was just released! Have a listen. It sounds like a mash up between the two bands. I like it!