INTERVIEW: MisterWives Talks 'Honest & Adventurous' Music On New Album 'Connect The Dots'
MisterWives are connecting the dots -- and we're not talking about the game. The New York City-based indie pop band is back with their sophomore studio album, Connect The Dots, and are about to head out on their headlining tour this summer and fall to support the full-length release.
Connect The Dots is MisterWives' second studio album, and features 11 new songs, including their single "Machine," and songs like "Oh Love," "Drummer Boy" and "Coloring Outside The Lines." The band's own Mandy Lee did a lot of the writing for Connect The Dots in the woods of Woodstock, and the band worked with rock legend Butch Walker who produced the album with MisterWives drummer Etienne Bowler.
On Connect the Dots, MisterWives has pushed themselves to "create music without any boundaries," as they explain to us, and have grown "as friends, as a band, and as musicians" since their 2015 debut album Our Own House. "We really pushed ourselves lyrically and sonically to make the most honest and adventurous music we could possibly make and hope that listeners can connect to each emotion that exists within each dot."
Speaking of connecting the dots, the band explains that they chose to call their new album Connect the Dots because of the different emotions and genres the album touches upon, and the way they are brought together:
"The album touches on so many different emotions and genres that the title Connect the Dots was something like an instructional manual to piece all the variables together. At times, life and all its baggage can feel so disjointed, nonsensical, and appear to be like a chaotic mess of dots and numbers that we try to make sense of, when in actuality each moment is crucial to completing your picture."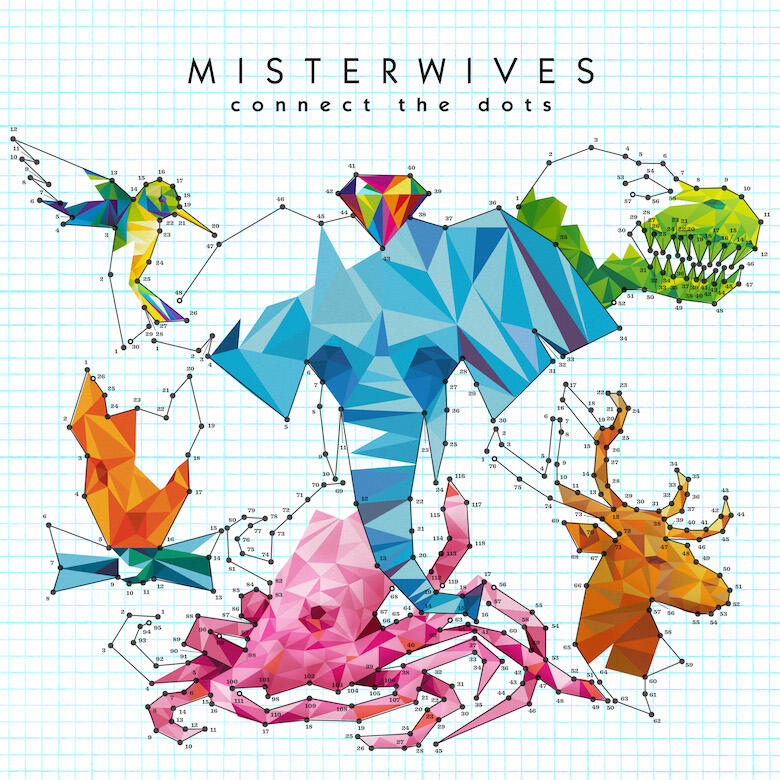 Connect the Dots was produced by Butch Walker and the band's own Etienne, who Mandy calls "producing ninjas." And Mandy herself did a lot of writing for the new album in the woods of New York's famed Woodstock. She tells us, "Getting the chance to escape into the woods was incredibly liberating, plus transforming the living room into the studio where we lived and breathed recording everyday while cooking dinner each night, and 2:00 a.m. bonfires, was such an invigorating way to get to create together."
Mandy calls every song on Connect the Dots "incredibly personal, and raw, and contains so much significance to [her] life." So you can imagine it's hard to pick a favorite, but she secretly (or not-so-secretly) tells us it's "Let The Light In."
Connect the Dots features the band's single "Machine," which Mandy explains is "about staying true to yourself and celebrating individuality, as opposed to listening to all the voices that constantly try to throw you on the assembly line." Take a listen below: