Chris Cornell's Family Question Coroner's Report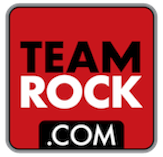 The family of Chris Cornell have questioned the conclusion by the Wayne County Medical Examiner's Office that the singer died by suicide.
Cornell was found dead in his Detroit hotel room on Wednesday night, with the coroner's office ruling his death as "suicide by hanging."
In a joint letter from the Cornell family lawyer Kirk Pasich and Cornell's widow Vicky (via Billboard), they say they are "disturbed at inferences that Chris knowingly and intentionally took his life" as the toxicology results are not yet known.
Cornell's family report that the Soundgarden frontman had a prescription for Ativan and may have taken a higher dosage than prescribed which could have affected his actions.
Ativan is used to treat anxiety disorders and side effects can include extreme drowsiness, confusion, muscle weakness and loss of balance or coordination.
Vicky Cornell says: "Chris's death is a loss that escapes words and has created an emptiness in my heart that will never be filled. As everyone who knew him commented, Chris was a devoted father and husband.
"When we spoke after the show, I noticed he was slurring his words – he was different. When he told me he may have taken an extra Ativan or two, I contacted security and asked that they check on him."
RELATED VIDEO: In Memoriam: Chris Cornell